These Pizza Pie Bites are an impressive party appetizer that are a huge hit with kids and adults alike. Also great to have in the freezer for snacks.
Jump to Recipe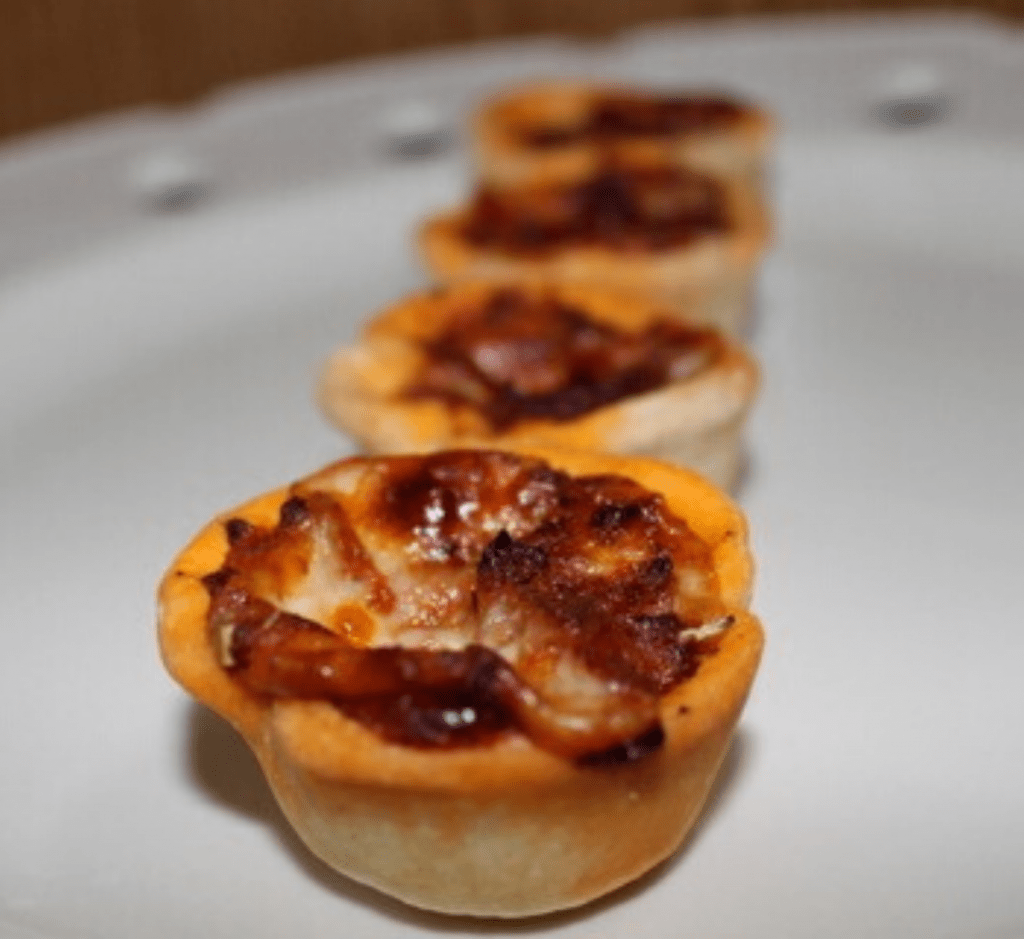 All of the pizza flavors you love combined with a delicious, flaky pie crust. It's like a pizza bite's grown-up, more sophisticated cousin!
How to Make Pizza Pie Bites
I'll be the first to admit that these pizza bites are a labor of love. They do require a bit of time commitment, but if you've got an extra hour on your hands, you definitely will not regret using it to stock your freezer with these tasty treats!
The first thing you'll do is put together a tasty pie crust dough that gets a savory kick from Italian seasoning. You'll roll out the dough, cut it into small circles and then press those circle into mini muffin tins.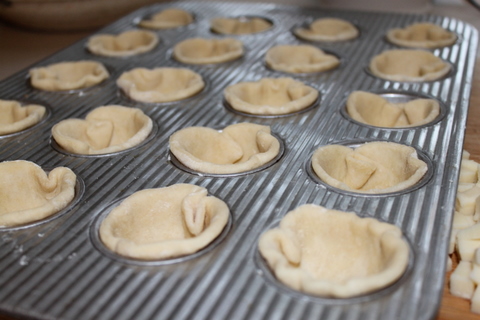 Next, you'll fill the muffin tins with some pizza sauce mixed with some of your favorite toppings (I'm using Italian sausage in this recipe) and mozzarella cheese cubes.
You should get just about 48 pizza pie bites from this recipe if you roll out the pie crust thinly enough.
If you want to make these a bit heartier, such as to serve for lunch or dinner, you can use regular-sized muffin tins instead of mini ones. You'll get about 12 to 15 pizza pie bites following that method.
Also, if you want to really stock, you can easily double or triple this recipe without adding much extra effort or time. So go ahead…fill that freezer!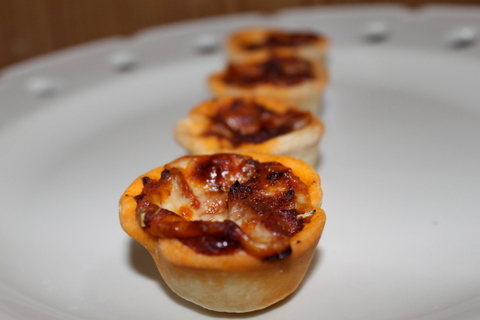 Pizza Pie Bites
These Pizza Pie Bites are an impressive party appetizer that are a huge hit with kids and adults alike. Also great to have in the freezer for snacks.
Ingredients
1

lb.

Ground Italian sausage

8

oz.

Block Mozzarella cheese

6

oz.

Tomato paste

1/4

c.

Water

1

T.

Olive oil

2

t.

Italian seasoning

1

t.

Garlic powder

1

t.

Salt

1/4

t.

Crushed red pepper flakes

1 1/2

c.

All-Purpose flour

2

t.

Salt

1

t.

Italian seasoning

4

T.

Butter

3

T.

Cold water
Instructions
Brown Italian sausage in a small skillet. While meat cooks, cut block of mozzarella cheese into small chunks.

Stir together the tomato paste, water, olive oil, 1 T. Italian seasoning, garlic powder, 1 t. salt and crushed red pepper flakes. Drain ground beef or Italian sausage and stir into tomato mixture. Stir in the mozzarella. Cover and refrigerate until assembling.

In a medium-sized bowl, combine flour, 2 t. salt and 1 t. Italian seasoning. Cut in butter with a pastry cutter, two knives or your hands until crumbly. Slowly add the water and stir. If necessary, form the dough into a ball with your hands, adding a bit more water as needed.

Roll out dough on a lightly floured surface. Using a 2-inch round cookie cutter or glass, cut circles out of dough. Press into a mini muffin tin. Repeat as needed.

Spoon about 2 teaspoons of pizza filling into each little cup. Bake at 400 degrees for 15-18 minutes, until cheese is thoroughly melted and crust is lightly golden brown.
Notes
Easily double or triple this recipe with minimal extra effort or time.
Have fun with the fillings. Replace the Italian sausage with pepperoni. Add black olives, onion, green peppers or mushrooms. All of your favorite toppings can work in this recipe!
After baking, cool the pizza pie bites and then flash freeze on a cookie sheet for 30 minutes before transferring to a freezer bag. To reheat, bake from frozen at 350 degrees for 8-10 minutes or microwave for about 90 seconds.