Apple Spice Cupcakes are packed with fall flavors, including chunks of apples, and covered in a sweet, maple-infused frosting. The perfect Autumn dessert!
Jump to Recipe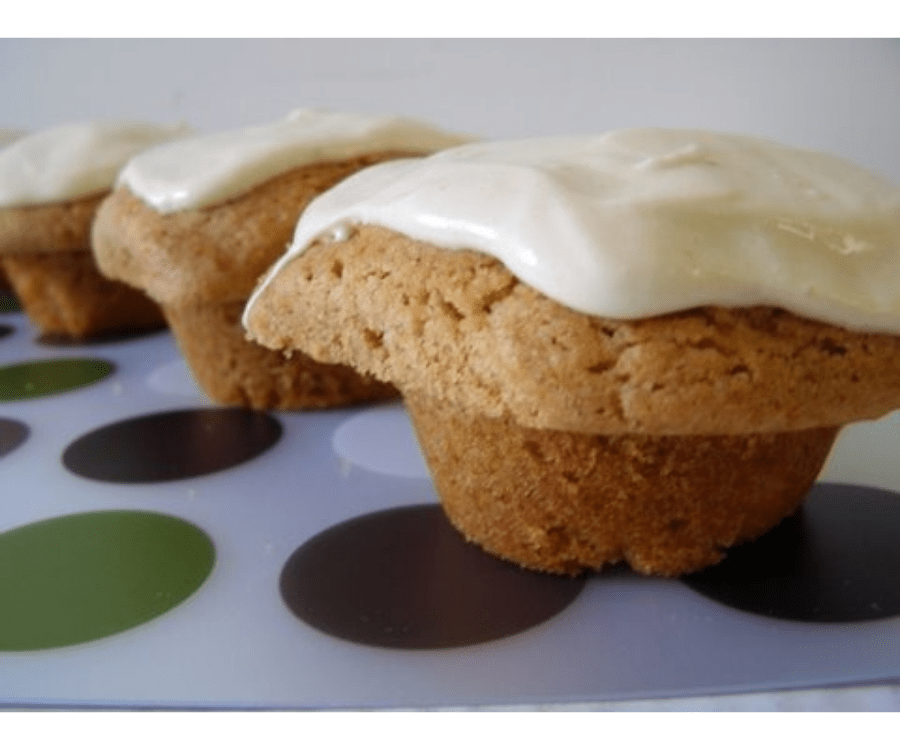 These cupcakes are an awesome fall-time dessert and kids love them as an after school snack.
They are so packed with flavor that you'll fall in love with your first bite. The sweet, creamy frosting adds some extra sweetness and serves as a nice counterbalance to the subtle spiciness of the cupcake itself.
One of my favorite aspects of this recipe for Apple Spice Cupcakes is that they smell absolutely AMAZING while they bake. If you are entertaining during the fall, I definitely recommend that you plan to make these as a dessert option, and plan to have them baking when the guests arrive. They love the inviting, tasty aroma as they walk in the door!
What spices are included in these cupcakes?
One of my kids used to always confuse "spice" with "spicy," which made her hesitant to eat an apple spice cupcake initially. After all, who wants a spicy cupcake??
Rest assured, these are not that!
Instead, this recipe gets its spice from the traditional fall family of spices – cinnamon, nutmeg, ginger, and allspice. You'll find these same flavors in Pumpkin Spice Lattes, pumpkin pie, apple pie, and so many other Autumn dishes.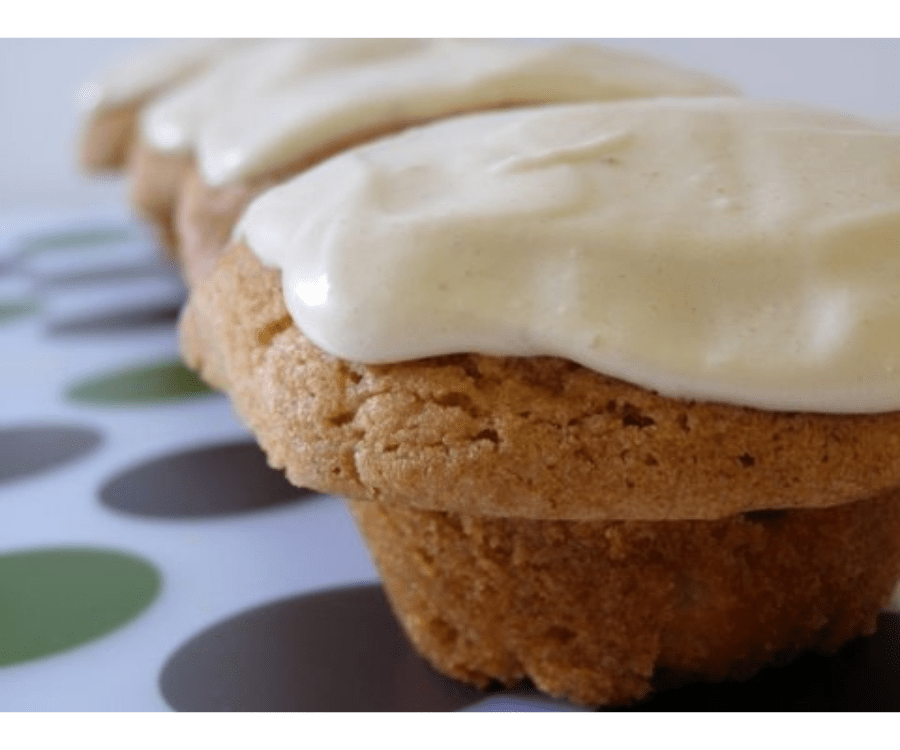 Can I freeze Apple Spice Cupcakes or prep them ahead of time?
The short answer is – Yes, you can freeze apple spice cupcakes after you bake them.
The long answer is – You can, but I wouldn't recommend it. I find that most cupcakes lose both some flavor and texture when they are frozen and then defrosted. These cupcakes are no different. If you are okay with that, go ahead and freeze them after they are cooled. You can frost them before freezing or after they've been thawed.
If you'd like to make them ahead of time, they'll stay fresh and moist up to 3 days after baking.
You can also prepare both the batter and frosting up to 3 days in advance and then just bake and frost when you need them.
A quick note on baking
These cupcakes are a bit stickier than traditional cupcakes, so make sure that you grease AND flour your muffin tins, or use muffin liners, so that the bottoms to not stick to the pan.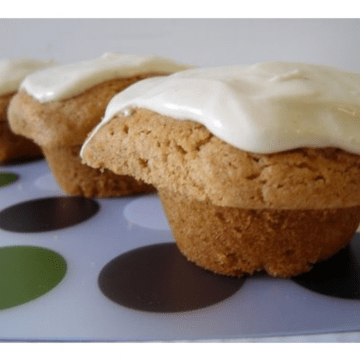 Apple Spice Cupcakes with Maple-Brown Sugar Frosting
Apple Spice Cupcakes are packed with fall flavors, including chunks of apples, and covered in a sweet, maple-infused frosting. The perfect Autumn dessert!
Ingredients
For the Cupcakes:
1 1/3

cup

Vegetable oil

2

cups

Sugar

3

Eggs

1

teaspoon

Vanilla

3

cups

Flour

2

teaspoons

Cinnamon

1

teaspoon

Baking soda

1/2

teaspoon

Salt

1/2

teaspoon

Nutmeg

1/2

teaspoon

Ginger

1/4

teaspoon

Allspice

2

Apples

(peeled and diced)
For the Maple-Brown Sugar Frosting
4

ounces

Cream cheese

(softened)

2

cups

Powdered sugar

1/4

cup

Brown sugar

2

Tablespoons

Maple syrup

1/2

teaspoon

Maple extract

(optional)
Instructions
For the Cupcakes:
Prep your muffin tin by greasing and flouring each cup, or inserting muffin liners. Preheat oven to 350 degrees.

In a large mixing bowl, combine oil, sugar, eggs and vanilla on high speed for 2 minutes, or by hand for 5 minutes.

In a separate bowl, whisk together flour, cinnamon, baking soda, salt, nutmeg, ginger and allspice until combined. Slowly add to mixing bowl and stir just until combined. Fold in apples. 

Pour into prepared muffin tins and bake at 350 degrees for 20-25 minutes, until they pass the toothpick test. Cool completely before frosting.
Notes
You can freeze these after baking, but I do not recommend it as they lose something in both taste and texture.
Make sure you grease and flour your muffin tins well, or use a muffin liner. These cupcakes tend to be stickier than normal cupcakes.
Feel free to experiment with the spice amount. Use less for a more subtle spice flavor; use more for a more robust flavor.